John Paul Badore, 47, of South Burlington died unexpectedly Monday August 26, 2019.
He was born in Burlington, VT on May 19, 1972 the son of Zane and Linda Badore.
Among his many interests John enjoyed all animals, especially cats he was known as the "cat whisperer" by family and friends.
He is survived by his mother, Linda Graham and her husband Bob, his sister Danika Crockett, his brother Zane Badore, Jr. his roommate and friend Tim Moore, aunt's and uncle's David Badore of Washington St., Gary Badore of Burlington, Cindy Badore of Fairfax, George and Donna Badore of Addison, Judy and Bill Desautel of Burlington, and many cousins and friends too many to list. He also leaves his beloved Kitty (Kane) who will miss him dearly.
"R.I.P. my son, fly high, hope you found the peace you were seeking. Your mind can rest now. Kiss everyone for me. I love you. Mom."
He was predeceased by his father Zane Badore, Sr.
A Celebration of Life will be on Saturday, August 31, 2019 in the Regular Veterans Association (RVA) in Winooski. The family will receive the public from 1-4 p.m. Interment will be at a later date at the convenience of the family. Arrangements are by Champlain Cremation Service
Jerry was born in Burlington on January 28, 1940 the son of Howard J. Kirby Sr. and Dorothy Martell Kirby. He was a master mechanic in every field and taught Auto Mechanics at Burlington High School. He also worked as a truck mechanic, and for several local boat dealerships. He had several clients whose boats he maintained. Jerry was also co-owner of the original Chop Shop in Burlington. Jerry was an avid hunter and fisherman passing on his love and talent for the sport to his sons. Surviving are his six sons Rick, Lee, Michael, Gerald Jr. "Jay" (Cathy), Jeff (Jen) and John (Amanda) Kirby, two daughters Laurie Reilly and Lisa Phelps, 20 grandchildren and several nieces and nephews. Also surviving is his sister Sandra Riley, brother Duane Kirby (Vickie) and Sister-in-law Judy Kirby. He was predeceased by his parents, brother Howard J. Kirby Jr., sister Starlene Kirby Greenough, granddaughter Jessica Kirby and very close lifelong friend Charlie Smith. There will be no visiting hours and the family will have a private service at a later date. Donations in Jerry's name may be made to St. Jude's Children's Research Hospital at PO Box 50, Memphis, TN 38101- 9929.
Linda A. Gilbeau passed away peacefully, with her family by her side on July 10, 2019 after a long, courageous battle with cancer.
Linda was born in Burlington Vermont on June 1, 1950, the daughter of Richard and Lillian Chamberlain.
Linda worked for many years and retired from Pillsbury Manor where she made everlasting friendships with both staff and residents.
Nothing was more important to Linda than family and of course her dog Toby. She had the biggest heart and smile to match. Whenever there was a family gathering, she would be the first to arrive and one of the last to leave. Linda enjoyed going to see local bands with her mother Lillian and watching cooking shows and doing word puzzles with her sister and best friend, Susan.
Linda is survived by her daughter Mandy Gilbeau and partner Cameron VanDerHeyden of Hinesburg, her son Samuel Hines and partner Kailey of Hinesburg, her mother Lillian Chamberlain of Burlington, her sister Susan Chamberlain of Burlington, granddaughters Brittany Lawley and Hannah Whitcomb, her great granddaughter, her "peanut" , Skylar and many nieces and nephews. She also leaves a very close and loving relationship with her niece Kammy McDonald of Winooski.
Linda was predeceased by her father Richard Chamberlain, her brothers Richard and Jerry Chamberlain, her son Scott Gilbeau who she missed so very much and several aunts and uncles.
The family would like to thank Dr. Elise Everett for her dedication, kindness and compassion during the past three years. Also the kind and caring staff on McClure 6 at the UVM Medical Center.
A graveside service will be held on July 27, 2019 at 2:00pm at the Mountain View Cemetery in Essex Center. A Celebration of Linda's Life will follow at her nieces house in Winooski.
~We hold you close within our hearts, and there you will remain, to walk with us throughout our lives until we meet again~
Surrounded by loving family, Christopher (Chris) Cronin died peacefully in the early-morning hours of June 27, 2019, a month shy of his 63rd birthday. An easily approachable and rare person of great curiosity about the ideas and perspectives of others, Chris was an enthusiastic community builder. After a long multi-faceted career, including more than 20 years at IBM, he retired from his profession as a social worker and caregiver due to a terminal illness. He will also be long remembered for his generosity and service to his family.
Nature had always been a place of solace for Chris: He hiked a significant portion of the long trail as a teenager and for many years his dream was to hike the Appalachian Trail. In April, 2016, just when he had his tent and hiking gear packed, he realized his aging mother needed him. He set aside his life-long dream and cared for her until the day she moved into an assisted living facility. A lesson from his mother, well embedded in his approach to the world was "to see things from other people's eyes."
Then, in April, 2018, he received the frightening diagnosis: stage four lung cancer. Again, he set aside his dream, the thundering pain and utter exhaustion from aggressive chemotherapy treatments slowing his feet to a shuffle. Despite the physical toll Chris endured since his diagnosis, his spirit and attitude allowed him to survive well beyond the odds. We learned a lot from Chris about bravery, spirit, and coping with the uncertainty and magic of the world during this last year. As his illness progressed, he graciously lowered the scope of his dreams to fit his new reality. He did this with acceptance and gratitude, and we continued to learn from him the truth that there is always a way to continue to dream while facing challenges. He died suddenly, over a period of a few hours, with dreams remaining in his soul.
Chris is survived by his children, Molly and Eli Cronin of Barre, and Anne-Marie Donovan Moore of New Orleans, Louisiana. He also leaves seven brothers and sisters: Thomas Cronin Jr. of Virginia; George Cronin and wife Pam of Bradenton, Florida; Mary Constance and husband Joe of New Boston, New Hampshire; John Cronin and wife Melissa of South Burlington; Maureen Kendall and Michael Cronin of Parrish, Florida; Rose Feenan and husband Gerry of Richmond. Chris was a newly minted grandfather to Finnegan Cronin, an uncle to Linda Cronin and husband Michael Garman; Lucy Cronin and husband Mark Yohn; Rose Constance, Michael Constance and wife Amie; Sarah Cronin and husband Tommy Allen; Hannah Cronin, Rachel Cronin, Chris Cronin and wife Megan; Thomas Kendall, Sean Feenan, and Connor Feenan; and a great-uncle to Savannah Bedard, Mathew Garman, Melvin Yohn, Avery Sutton, Theodore Sutton, Abraham Constance, and a Great great-uncle to Ember Gerdts.
Chris is preceded in death by his son Benjamin, his father, Thomas John Cronin, and his mother, Eve (Gluzinsky) Cronin, for whom he delivered an unscripted and inspiring eulogy, which astonished and delighted his family, friends, and all who were present.
A Celebration of Life is planned for early October at Camp Allen in Bedford, New Hampshire, where we are building the Chris Cronin Memorial Trail. It is a place where others can visit to find solace and feel Chris's presence. Mostly, it's a thinking place, a few hundred feet from the grounds of Camp Allen proper, where Chris worked and volunteered for many years to serve our cherished neighbors with emotional, developmental, and physical challenges. It's Chris's wish to have donations made to Camp Allen for this Memorial Trail. You can send checks directly to Camp Allen, 56 Camp Allen Road, Bedford, NH 03110 or search GoFundMe.com: Chris's Wish for Camp Allen.
George L. Gamelin, 82, was taken into the Lord's hands on Friday, May 31, 2019 , surrounded by the family he so loved. He was born on February 21, 1937, the son of the late Melanie Vincent and J. Adelard Gamelin. Born and raised in Winooski, George grew up on Leclair Street and worked in the family milk business, Gamelin's Dairy, from the young age of 12.
A lifelong resident of Winooski, George continued to serve the people of Winooski and others by doing the many things he loved.
In 1954 George enlisted in the Vermont Air National Guard serving a total of 28 years in Base Supply and in the Fire Crash Rescue (FCR) unit. He was also a Veteran of Desert Storm in 1991.
At the age of 21, he officially joined the Winooski Fire Department, although he had supported the department from the early age of 18. In 2018 , George completed 60 "official" years as a member of the Winooski Fire Department. He loved nothing more than donning his gear and hopping in the firetruck, day or night. Firefighting was his joy, his passion and his never-ending devotion of serving the City he so loved.
Those who knew George knew a man that had three priorities in life. First and foremost, his wife, Suzanne, his five children, their families, and firefighting. His commitments to family, community and fire service empowered those around him and provided a comradery for brothers and sisters in the field who strove to emulate him.
On June 4, 1960, he married the love of his life and soulmate Suzanne P. Vincent of Montreal, Canada. They had 59 beautiful years of marriage together and five children.
Raising his family in Winooski, George is survived by his wife Suzanne, his five children, Daniel Gamelin, and wife Missy, Francis Gamelin, Ann Marie Swanson, and husband Jim, Patrick Gamelin, and wife Heather, Louise Acker, and husband Robert. Thirteen grandchildren, Adam and Jessica Gamelin, Zachary, Devon and Danielle Gamelin, Katrina Nielsen, Korey and Kevin Swanson, Allyssa Gamelin, Alec and Cory Benoit, Cody and Kylie Acker. Four great grandchildren, Aiden and Kolton Swanson, Felicity and Ashley Nielsen.
"Job well done, Dad, We'll take it from here"!
At George's request there will be no visiting hours or service. The family wishes to invite all those who knew and loved him to come and share in a Celebration of Life luncheon at the VFW, 6 Maple Street, Winooski, VT on Thursday, June 6, at 12:30 pm.
In memory of George, donations can be made in his name to the Vermont State Firefighters Association, 359 Plains Rd, Pittsford, VT 05763.
Brian passed away peacefully on May 27th, 2019 surrounded by family and friends after a courageous fight against cancer. Brian was born to Clayton and Pauline Landry in 1961 and was the youngest of 3 children. Brian attended Mallets Bay and Colchester schools where he was a lifelong resident. Brian is survived by his son Tyler Landry of Colchester, his sister Kathy Eastman of South Burlington, sister in law Debbie Landry of NH, his nephews Jason and Nate Eastman and their families, his Uncle Norman Landry of Milton, Aunt Gladys Landry, Aunt Eva Willette of Essex, Aunt Carline Landry of Malletts Bay, and many cousins who he enjoyed immensely. Brian was a dedicated family man devoted to his son Tyler in assuming the dual roles of parenthood. He was a very proud father and spoke highly of Tyler in every conversation.
He was an avid lover of the outdoors and enjoyed working with his hands. He was preceded in death by his Father Clayton and Mother Pauline of Colchester, VT and his brother (best friend, confidant, mentor) George Landry of Essex, many uncles, aunts and cousins.
Brian's biggest pleasures in life were his family, his 17 years in the Mallets Bay Fire Department, his 11-year participation in the Big Chill event for the Epilepsy Foundation of Vermont, his employment with Gauthier Trucking, and his participation in St. Andrews Episcopal Church in Colchester.
Brian's family would like to give special thanks to Mrs. Bette Lehneman (former mother in law) for years of friendship and family, Dr. Jenn Smith (former sister in law) for always being there with love and support, Mr. Jack Lehneman and Mr. Jim Lehneman (former brothers in law) for many years of friendship and support. Mr. Dan Landry for many years of support and friendship, all his neighbors and friends of many years for their love and friendship. A visitation will be held on Friday, May 31st from 4-7 pm and a funeral service will be held on Saturday, June 1st at 10 am at St. Andrews Episcopal Church on Prim Rd on Colchester with a reception to follow. A family and friends celebration of Brian's life and hard work will take place later this summer at his cousin, Dan Landry's house, in Georgia, VT, time and date TBD. In Lieu of flowers, Brian asked all to please remember him through a donation to the Epilepsy Foundation of Vermont, P.O. Box 6292, Rutland, VT 05702.
William Ireland Shea, Jr.
William Ireland Shea, Jr. passed away at home on May 24, 2019. Bill was born in New York City on January 31, 1943 to Dr. William I. Shea and Lucy Carey Shea. After the war the young family returned to Dr. Shea's home in Burlington, Vermont. Bill's early years were spent on Clark Street and South Union Street and the family camp on Malletts Bay. Bill's summers on the Lake fostered a love for the water and water sports which he pursued with vigor all his life. He was a champion water skier, avid ice boat racer and an accomplished sailor on the Lake and the ocean including the prestigious Bermuda Race.

He graduated from Cardinal Farley Military Academy in Rhinecliff, New York and attended University of Vermont. Bill worked in many capacities - from public relations manager for the newly opened Glen Ellen Ski Area then returning to Church Street to operate and own The Royal and several Yarn Cellars. Later he founded Evergreen Roofing Company with his brother-in-law Steve Smith. Bill ended his working career restoring antique boats for Skaneateles Boat Company in Skaneateles, NY.

He loved fishing and spent many days on the streams and lakes of the Adirondack Mountains especially enjoying the Bouquet River with his loving companion of 23 years Irene Callisto.

Bill is survived by his sons Patrick and Tucker (Cari) and grandchildren Kaylin, Jace and Carson of Portland, OR; Irene Callisto and her sons, Anton and Julian of San Francisco, CA, and siblings Lucy Abair (Alan), Susan Shea (Sonya Hanson), Petie Shea-Gamache (Joe Gamache), Danny Shea (deceased) Sarah Shea-Smith (Stephen Smith, deceased), Michael Shea (Becky Adams).

Uncle Billy is beloved by his nephews and nieces: Brian and Molly Abair; Billy, Angie, and Kevin Gamache; Emily, Matty and Sam Smith; Grady and Colin Shea.

Bill's elegant wit was endearing and his boisterous laugh was infectious. His extraordinary ability to make instant connections and deep friendships with people wherever he found himself was something very special and unique to Bill's nature and charm. His nephew summed it up by saying "He always made me feel good about myself and I was a better person for knowing him." Bill's genuine interest in and appreciation of others is his legacy.

A funeral mass will be held on Friday May 31, 2019 at 11:00 a.m. at St. Stephen's Church in Winooski.
With great sadness and regret, we announce the passing of Michael James Chadwick, 34. He was born July 27,1984 in Burlington Vt. To Kelly and Michael Chadwick.
He grew up in Fairfax Vt. Michael had a hard time in school, but was able to achieve his GED and a certification in welding. He worked as a carpenter and roofer. Growing up he spent countless hours exploring the woods with his Dad and siblings. A Huckleberry Finn Life.
Michael had many struggles in life, but had a good heart. He was soft on the inside yet tough on the outside. He loved his family unconditionally. He loved spending time with his Mom, boys, nieces, and nephews and all the kids would flock to him as he had a special way and passion with them as well as all the fur babies. He loved being outside, having cookouts, campfires which always included family and friends.
Michael is survived by his three sons: Shawn Michael, Mathew James and Nathan Charles, Mother,Kelly Snow, Father Micheal Chadwick and Step Mom Susan Benjamin, Grampa Les Sister Christen and husband Johnny Kellner, Brothers; Jason Chadwick, Joshua Benjamin, Brian Heyer, Zackary Heyer Nieces and nephews David, Jessie, Aubrey, Autumn, Aunts, Uncles, and cousins.
A celebration of life will be held on May 26 at 1:00 PM. Please contact family for the location. In lieu of flowers please donate to Jenna's Promise 1159 Foote Brook Rd, Johnson, Vt 05656.
Arrangements are with Champlain Cremation.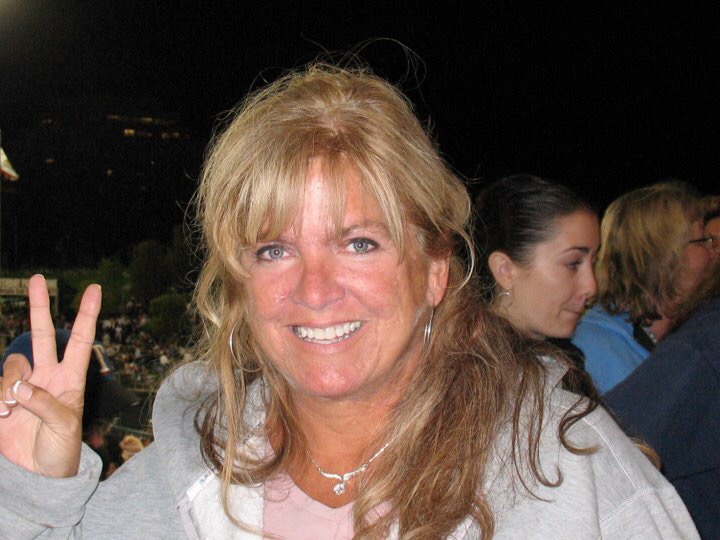 Kathleen Daley Carlos (Burlington, VT) On April 13th, Kathy took her last breath and peacefully slipped away to be with her Mother, Father and Brother. Kathy was born April 5th, 1957 in Burlington, Vermont. The family moved to Malletts Bay where Kathy attended elementary school. Kathy graduated from Winooski High School in 1975.
Kathy worked in several area restaurants where she made some wonderful friendships that she cherished to this day. Kathy worked for many years at Allstate Insurance in Williston; she also worked for the Chittenden County Superior Court in Burlington.
On July 17th, 1993 Kathy married the love of her life and best friend, John Carlos. After their Vermont wedding, the two moved to Rancho Cordova, California, where Kathy had a 20 year career with the United States District Court in Sacramento, California. Upon John's retirement in 2017, he fulfilled Kathy's dream to move back to Vermont to be closer to her Vermont family and grandchildren in Massachusetts.
She leaves behind her husband of the last twenty-five years, John Carlos, of Burlington, VT, her son Christopher Barron, his wife Jenny Barron and their two children and Kathy's beloved granddaughters Isla and Morgan Barron of Rockland, Massachusetts, She leaves behind her sister Mary Daley Lorrain and her husband Paul of Colchester, and their daughter Mora of Huntington. She leaves behind her brother-in-law, Daryl Hair of Brooklyn, NY. She also leaves behind her loving aunt, Janice Robbins of South Burlington. She leaves behind also brother-in-law Jerry Carlos of Spokane, Washington, sister-in-law Judy Carlacio, of Spokane, Washington, sister-in-law Jami Carlacio, husband Marty Kurth, and their son Javier, of North Haven, Connecticut. Kathy leaves numerous cousins and their families whose relationships she cherished.
Kathy was predeceased by her parents, Arthur and Patricia Daley of Colchester and her brother Patrick, of Brooklyn, NY
She leaves behind several close and dear friends in the community including Judy Barron of South Burlington, and her family. She also leaves behind dear friend Karyl Sweeney, of South Hero and her husband Bob.
Kathy had a passion for sports, both on TV and the radio. Her passion followed in her father's footsteps for the New York Yankees. While living in Sacramento, she and John became huge fans of their hometown basketball team, the Sacramento Kings. Kathy loved travel, going on cruises and trying new restaurants. She loved to "google" restaurants and hotels that her son Chris visited while traveling on business.
Kathy and John had numerous loving animals in their life including Kathy's beloved Casey. Their current dogs, Mickey and Juno will feel the loss of their "mama" Kathy. In lieu of flowers, the family is asking mourners to donate to the Humane Society of Chittenden County in South Burlington to honor Kathy's love of dogs.
A celebration of life will be held on Saturday, April 27th at 2:00 PM at the St. John's Club in Burlington, Vermont. Please bring your stories and memories of Kathy as we celebrate her life. Arrangements are in the care of Champlain Cremation.
Muriel J. (Rouille) Limoge
Muriel J. (Rouille) Limoge, 86, passed away peacefully at Birchwood Terrace in Burlington, VT on Thursday, March 22, 2019.
Muriel was born in Burlington, on September 7, 1932. She was the oldest daughter of Wilfred and Daisy Rouille. She loved spending weekends with her family by the river in Fairfax on picnics or fishing. Muriel and her husband enjoyed camping for a few weeks during the summer at Pelot's Bay with her brother, Lemuel and his family in North Hero. Some of her favorite hobbies were dancing, berry picking, backyard maple sugaring, puzzles, playing board games and spending time with her grandchldren. Muriel looked forward to camping trips, traveling and time with family.
She started her career at the Hotel Vermont as a chamber maid where she met her husband, Emile Limoge. Emile and Muriel were married on January 20, 1951 and spent 67 years together. Muriel worked for several drycleaning establishments in Chittenden County. Many may remember Muriel from her days at New York Cleaners, Greer's Drycleaners, Paul's Towne Cleaners and later retired from Gadue's Drycleaning. She was well-liked the customers. Muriel had a way with resolving cleaning problems and always went the extra mile to make sure a bride had her gown on time for the wedding.
Muriel is survived by her 3 children, June M. Potvin, of Monkton, VT, Emile (Buster) W. Limoge (wife Brenda) of Tellico Plains, TN and Brenda C. Kelley (husband Ricky) of Fletcher, VT. Muriel has 8 grandchildren: Stephanie, Melissa, Brandi, Lindsay, Adam, Necole, Heather and Crystal as well as 15 great grandchildren and 2 great, great grandchildren.
Muriel is also survived by two siblings, John Rouille of Burlington, VT and Marlene Quenneville, of Colchester, VT; sister-in-laws, Dorothy Hudson, of Methuen, MA and Claire Macey, of Morrisonville, NY. She was predeceased by her parents Wilfred and Daisy Rouille, 6 siblings Wilfred (Jr), Gilbert, Lemuel, Sandra, Helen and Ann; as well as 2 brother-in-laws and a sister-in-law, Raymond Limoges, Raymond Blow and Lorraine Blow.
The family would like to thank Dr. Zail Berry, Dr. Lynn Wilkinson as well as the entire staff of Birchwood Terrace and Bayada Hospice for the care, support and comfort they provided to our mother.
A burial service will take place on Friday, May 3, 2019, 11am, at St. Albans Bay Cemetery located on lower Lake Street, St. Albans Bay, Vermont. Following the burial there will be a celebration of Muriel's life at the American Legion Post 1, 100 Parah Dr., St. Albans City, VT.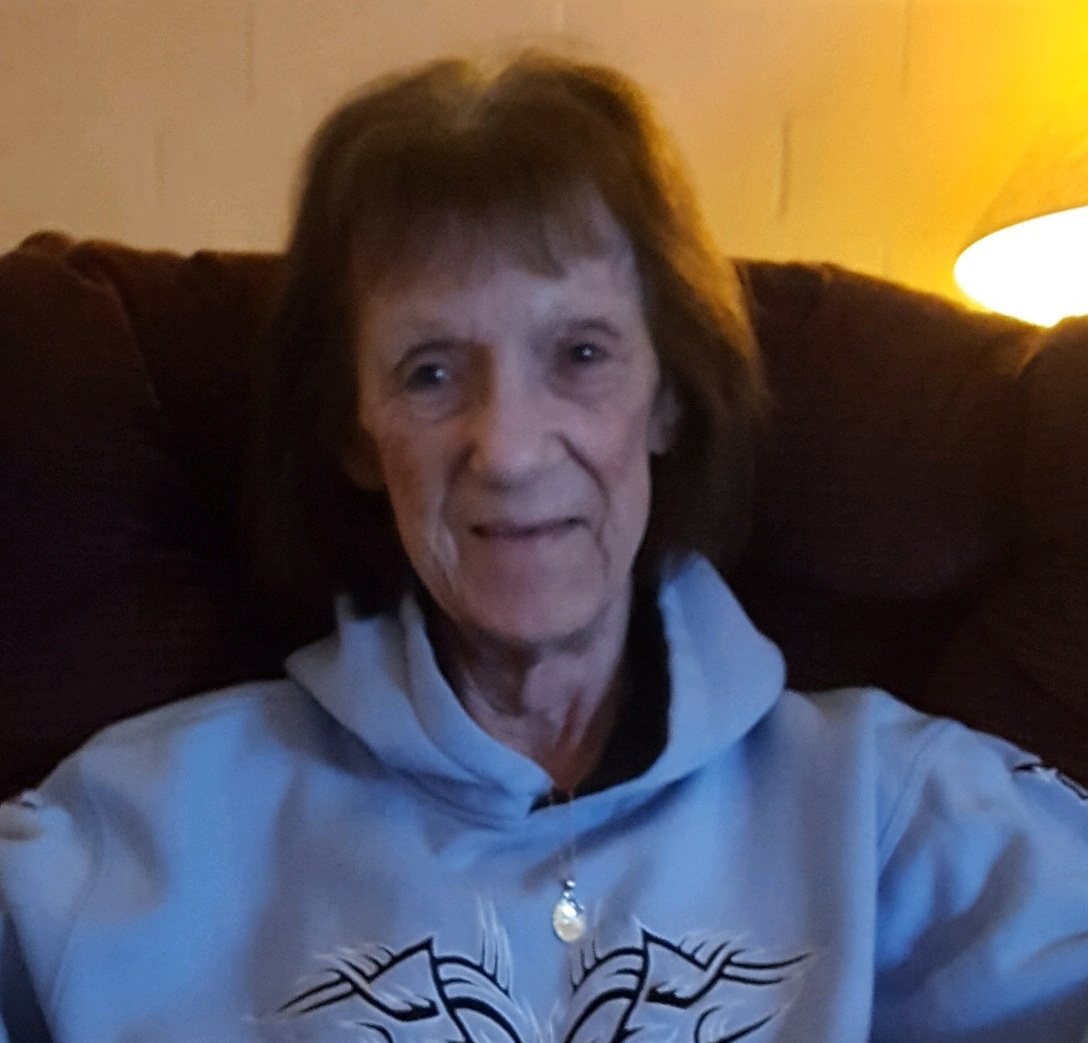 Betty Ann Poplawski,69, passed away on March 5, 2019. Betty Ann aka BA was a fixture in the city of Winooski for nearly 70 years. She was loved by everyone who knew her. Mom didn't have one enemy, thats the kind of person she was.
She is survived by her son Mike Poplawski, granddaughter Kelsie Jo Poplawski, sisters Nancy LaVigne, Linda, Ann, Brenda and Tammy, brother Frank Greenough.
My mom is going to a better place to be with Meme - her mother Doris Greenough and her brother Raymond Greenough, Jr.

A Celebration of her wonderful life will be held on March 16 at 2:00 PM at the VFW Post 1767 in Winooski.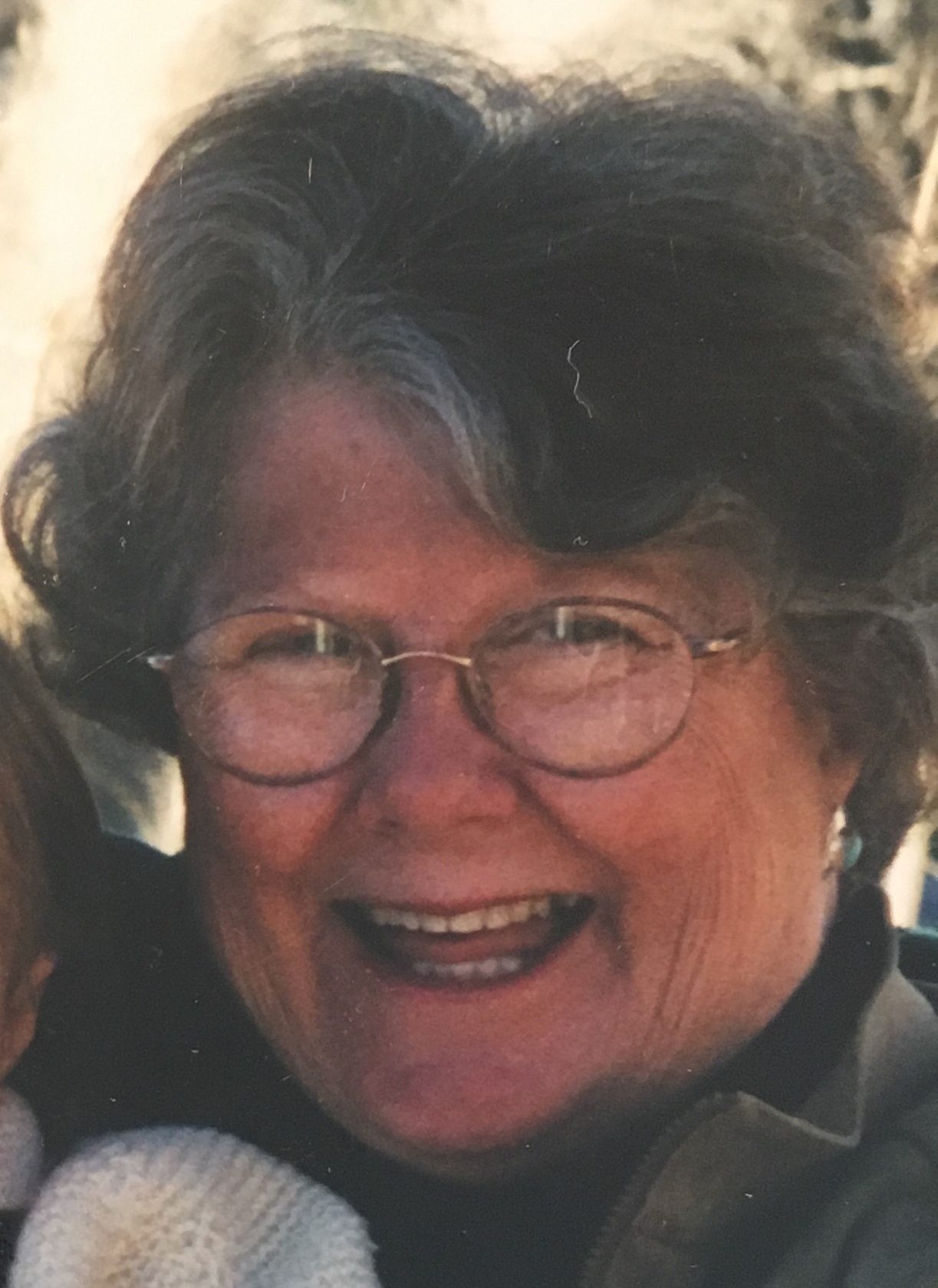 Judy Belle Jewell Saurman Kelly
Judy Belle Jewell Saurman Kelly passed away on February 11, 2019 with her husband Bill Kelly, son David Saurman, and daughter Ann Simon at her side. She was telling stories and entertaining those around her like she loved to do.

Her early days in Detroit, Michigan shaped her love of radio, news, and broadcast television. After moving to Evanston, IL and attending Northwestern University, Judy worked for NBC in downtown Chicago. There she met and married Ken Saurman where they developed a community of politically-involved Chicagoans, painters, and writers.

In 1970 she and Ken moved their young family to Vermont and a new life began. Judy worked at the Shelburne Middle School for 25 years as the art teacher! She loved being a teacher, working from the Craft School and developing her own art. In 1978 she co-produced a book of marbled paper with her friend Judith Pierce that sold at the Smithsonian.

Ken Saurman died in 1980 and once again Judy had to pivot. Judy started Educational Travel Service with her dear friend Tim Kahn. She met Bill Kelly and in 1984 married him. For the next 35 years their lives were full of adventure and travel that took them from Central America to Southern Africa. The culmination of her years in Africa she documented in letters to her friends that became her book, Where the Tar Road Ends.
Judy was an avid reader, attending book group once a month, and an artist. She was in a craft group that met regularly and a painting group, the Monet Mamas, that met faithfully every Wednesday for many years.

Judy loved meeting new people, colorful people, but most especially her people--her beloved friends and family. If there weren't people in her sunroom every day, she'd go out and meet them. From city politics, to community arts, to immigrant families who just needed a friend, Judy was all in. Judy was a Justice of the Peace, served on the Tibetan Resettlement Board, was a long-time board member of Burlington City Arts, and engaged in many other civic and non-profit organizations.

We will miss Judy's story- telling, her embellishments, and her loyalty.

Please join us as we celebrate Judy's life on May 4th at 2pm at All Souls Interfaith Gathering, 291 Bostwick Farm Road, Shelburne, VT.
Andrew Michael Bissonnette
Andrew Michael Bissonnette, affectionately known as "Drewbird," passed away and joined his brother Dave on January 30th, 2019. Drew will be missed by all who knew and loved him. Drew is survived by his mother, Paula Kolich-Dusablon; Father, David Bissonnette and his fiancé, Darleen Hubacher; his siblings Benjamin and Zachary Bissonnette (Amanda Schroth), Meaghan and Molly Kolich, Step-father, Thomas Kolich; Grandfather, Richard Dusablon; his nieces and nephews; as well as many aunts, uncles, cousins, and friends. He is predeceased by his brother, David L. Bissonnette, Grandparents Leo & Yvonne Bissonnette, Grandmother Pauline Dusablon. There will be a Celebration of Life on Friday, February 8th, at 3 p.m. at the VFW, located at 6 Maple Street, Winooski. In lieu of flowers, contributions may be made to COTS, 179 So. Winooski Ave., Burlington, VT 05401.
Charles "Chuck" Thomas West was born in Haverford, Pennsylvania on November 16, 1959. He attended New England College with the goal of becoming an elementary school teacher but left school early to join the U. S. Marines Corps. He served from 1981 to 1988 as Aviation Ordnance. After the service he moved to New York City to help out a cousin. While there he worked in a bike shop and for Con Edison. In 1991 he married Phyllis Newbeck and they moved to Jericho in 1995. In 2006 he married Laurie Dague and they moved to North Carolina for 10 years but returned to Vermont because he missed the mountains. Chuck was the first full-time black (a term he preferred to African-American) ski instructor at Smugglers' Notch and then their first full-time black ski patrol member, working part-time at Ski Rack and Old Spokes Home fixing bikes for their Everybody Bikes programs. Chuck was an avid road cyclist, skier and speedskater, but injuries hobbled him in recent years. He participated and volunteered with Vermont Adaptive Ski and Sports Veterans Ventures program in Vermont and was often seen in the winter months at Bolton Valley Ski area sharing his passion of the outdoors with his peer recovery group of fellow veterans.
There will be a memorial service for Chuck @ 1:30pm Friday, February 8th 2019 with Pastor Mark Mendes officiating at the First Congregational Church in Essex Junction Vermont, where we can share with each other our memories of Chuck
Arrangements are with Champlain Cremation.
Known for his big heart and ready smile, David DeCosta of Burlington, VT passed away unexpectantly from a heart attack on January 24. He was 31 years of age.
He is the son of Mary Lou DeCosta of Colchester, VT and Ronald DeCosta of Utica, NY. He is survived by his sister, Elaine Day of DeFuniak Springs, FL, his aunts and uncles, and several cousins.
Grandparents are Jack and the late Marge Authelet of Foxboro, MA. and Ronald and the late Mary Madeline DeCosta of North Dighton, MA.
David enjoyed music, on-line gaming and time with family and friends. He attended Colchester schools. David was night auditor at Days Inn in Colchester and enjoyed the support and encouragement of his co-workers and the night auditor Reddit group.
A service is scheduled at the Mallets Bay Congregational Church, 1672 West Lakeshore Drive, Colchester, VT on Saturday, February 9 at 11 a.m. There will also be a service in the Spring in Foxborough, MA.
In lieu of flowers, and according to Dave's heart, make someone smile every day, do a kindness for a stranger without expecting anything in return and help make the world a better place one day at a time.
Arrangements are with Champlain Cremation.
On January 27, 2019 at 07:30 am our mother Janet Parker passed away surrounded by her children. She was born at home on North Avenue in Burlington, VT, and anyone who was ever in the car with her driving down North Avenue you will know exactly which house it is. She grew up in Burlington and graduated from cathedral high school in 1950.
I could go on and follow a template telling you who she left behind and where they were from, but what I want to tell you is what a beautiful person she was. And how above all her family was the most important thing in her life. And how she gave so selflessly, even when she had nothing. She would have gladly shared with you. She was strong willed and stubborn. She loved to travel and wanted to see all that the world had to offer. She read endless amounts of books and took pride in every garden she ever planted. We moved too many times to count, but each house was a home because she made it that way. She bought her first house in 1987, her little house in the woods, and until she became sick that was her sanctuary. In the end, we as a family, told her that we would spend the rest of her life traveling as often as we could and make sure that she did everything she wanted to do. Our sister Karen retired and took on the role as mom's companion and mom would wake every morning and after her coffee would wander out and ask "what's the plan?"
She was loved by so many including her best friend sully who was by her side at every moment. We thank god every day that We had her as a mother. And even though our hearts are broken we find comfort in knowing that she went to heaven being greeted by family, hopefully with a glass of wine. May the sky always be sunny and warm mom. We love you.
In lieu of flowers please make a
Donation in her name to all breeds rescue.
In honor of mom's wishes there will be no funeral but instead a celebration of her life.
June 15, 2019 at 2:00 PM until 5:00 PM
My. Philo state park
Charlotte, VT, USA
Emile J. Limoge, Jr., 87, known as Junior to his family, peacefully passed away at Birchwood Terrace in Burlington, Thursday, September 27, 2018 with his wife of 67 years by his side. He formerly lived in Winooski, Hinesburg and St. Albans, VT.
Emile was born at home in Winooski on January 1, 1931. The first baby of the New Year in Vermont. Emile left school after 8th grade to work to help support his family. He had several jobs but one he spoke often of was being a bellhop at the Hotel Vermont. He would work between the Hotel Vermont and the Van Ness Hotel when the Van Ness were short staffed. At the Hotel Vermont, Emile met the love of his life, Muriel J. Rouille. They were both employed by the hotel and were married January 20, 1951.
Emile honorable served his country in the US Air Force and was part of the 74th Fighter Interceptor Squadron. Emile spent a year stationed overseas in Thule, Greenland as an aircraft mechanic on the P51 Mustang during the Korean War Era. Through his year in Greenland, he gained status through the US Air Force as a "Brother Blue Nose" by the Order of the Knights of The Blue Nose for his tenure residing above the Arctic Circle. After the military, Emile was employed by Vermont Transit Bus Company as a diesel mechanic where he worked for 36 years prior to retiring to enjoy life with his wife.
Emile loved to spend time with his family and friends. He enjoyed seeing new places, boating, hunting, camping and always was one for a joke or a silly antic to make you laugh. He loved to meet and talk with people. He was a social butterfly!
He is survived by his wife, Muriel J Limoge and his 3 children, June M Potvin, of Monkton, VT, Emile (Buster) W Limoge (and his wife Brenda) of Tellico Plains, TN and Brenda C Kelley ( and her husband Ricky) of Fletcher, VT. Emile has 8 grandchildren who love him dearly: Stephanie, Melissa, Brandi Lindsay, Adam, Necole, Heather and Crystal as well as 15 great grandchildren and 2 great, great grandchildren, many nieces, nephews and cousins.
Emile is also survived by his oldest sister, Dorothy Hudson, of Methuen, MA and youngest sister, Claire Macey, of Morrisonville, NY. He was predeceased by his parents Emile, Sr and Yvonne Limoges, a younger brother and sister, Raymond Limoges and Lorraine Blow.
The family would like to thank Dr. Zail Berry and Dr. Lynn Wilkinson as well as the entire staff of Birchwood Terrace for the care, support and comfort they provided to our father while he resided with them for the last 14 months.
A burial service will take place on Monday, October 22, 2018, 11am, at St. Albans Bay Cemetery located on lower Lake Street, St. Albans Bay, Vermont. Following the burial there will be a celebration of Emile's life at the American Legion Post 1 where he was a member, 100 Parah Dr., St. Albans City, VT. In lieu of flowers, please consider a donation in Emile's memory to the Alzheimer Association (www.alz.org).
Pamela J. Thurber, 58 of Milton VT; lost her battle with Cancer on June 26, 2018 at UVM Medical Center surrounded by her loved ones. Pamela was a loving Life Partner, Mother, Grandmother, Great Grandmother, Sister and Friend. She will be missed Dearly by all who knew her!
We will be having a "Celebration of Life" for Pamela on July 14, 2018 from 2pm - 4pm at 13195 Route 116, Hinesburg, VT 05461. All are welcome to come Celebrate!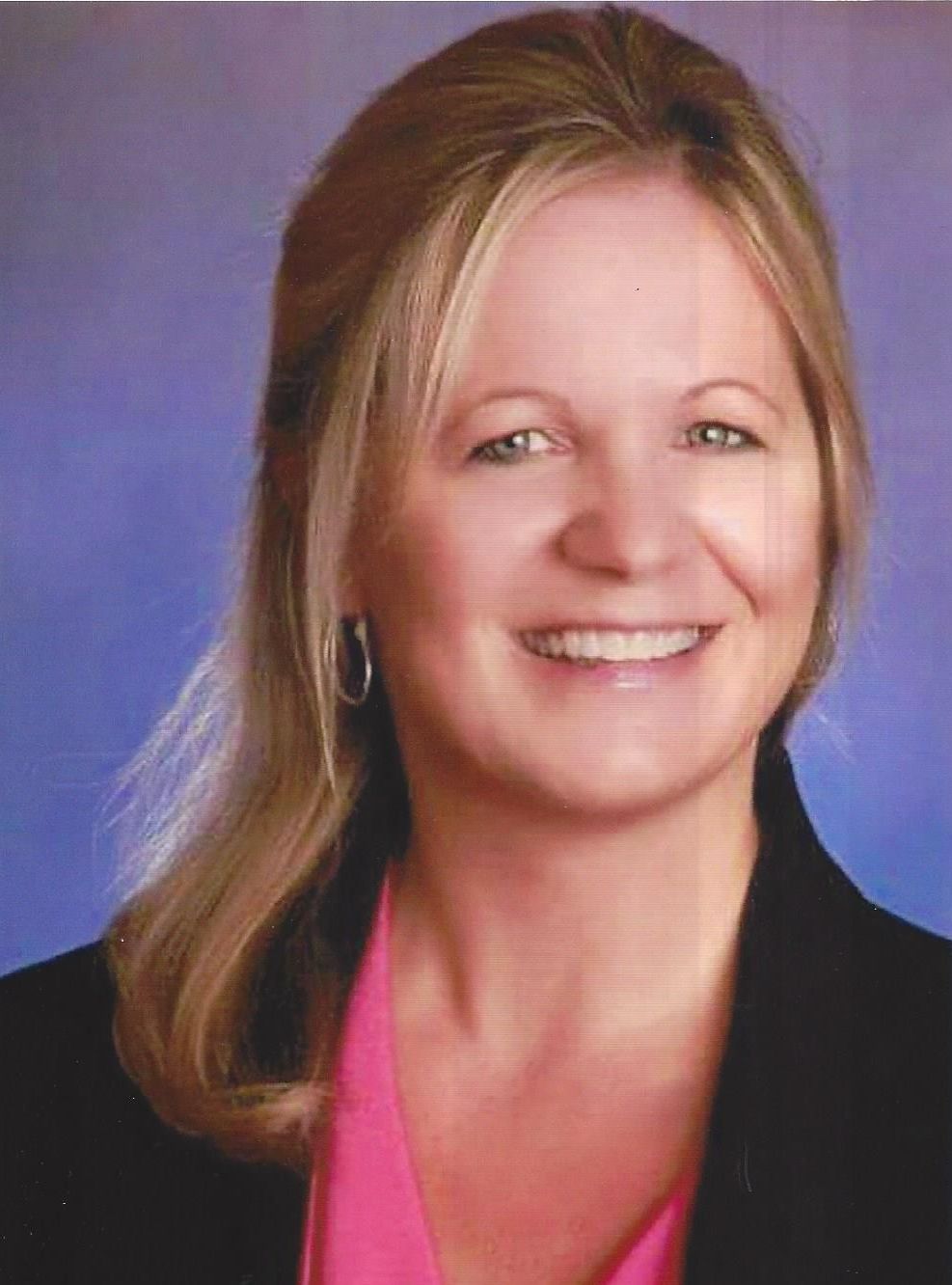 Tina Marie (Murray) Doyle
Tina Marie (Murray) Doyle, 52, of Burlington, passed away peacefully on April 16, 2018 after a long battle with leukemia. Born on March 18, 1966, she was the daughter of Perley Murray Jr and Rena Jones. Tina's greatest joy was her relationship with her grandson Julian and daughter Alyssa. Tina is survived by her grandson Julian, Alyssa Doyle and Benjamin Conroy, sisters Mary and husband John Rouille, Penny and husband William Lebeau, two brothers Perley Murray, III, and Leslie Shaw, Rene and wife Joan Murray and several nieces and nephews. She was predeceased by Grandma and Grandpa and one sister, Mary Ann Gadue. There will be a gathering of family and friends at the Essex Alliance Church, 37 Old Stage Rd, Essex to celebrate Tina's life, from 3:00 to 7:00 on Friday, April 27th. Arrangements are in the care of Champlain Cremation Service, www.champlaincremation.com.
Donald J. "Donnie" Gordon passed away on March 14, 2018. He worked for many years as a painter and carpenter.
Left to cherish his memory are his daughter Taylor Lin Crowl, sisters Brenda Wells and Michelle Lamphere, brothers Micheal Gordon and David Richard, and extended family. He was predeceased by his mother Mary Gordon, and two brothers Jay and Ronnie Gordon.
A burial will be held at a later date. Arrangements are with Champlain Cremation, www.champlaincremation.com.
Diane M. Gallup, 61, passed away peacefully with loving family at her side on December 30, 2017 at the Respite House in Colchester.
She was born in St. Albans, VT on November 9, 1956 to the late Ross & Martha (Campeau) Gallup. She graduated from Burlington High School and lived for many years in Winooski, VT.
Diane loved spending time with her family, especially her children and grandchildren. Some of her many hobbies include crocheting, playing cards and spending endless hours on jigsaw puzzles. She thoroughly enjoyed spending time with her cat, Chill, who was at her side to the end.
She is survived by her daughter, Melissa and her children, and her son, Ricky and his children. Along with her stepmom, Janet Gallup, she is also survived by her siblings, Ann (Bob) Thomas, Nancy Gallup, Lisa (Steve) Peck, Mary (Al) Krebser, Susan (John) Mailhotte, Linda Baillargeon, Michael Milo and Laurie (Bob) L'Ecuyer. She leaves behind several aunts, uncles, cousins and friends, all of whom will miss her smile, especially her cousin, Linda DelPrete and her special friend, Richard.
Aside from her parents, she was predeceased by her longtime partner, Rick Shuler. Her heart was broken when her son, Shane Shuler, predeceased her in May, 2007.
A Celebration of Diane's life will be held on Saturday, January 27th from 11 – 2 at the VFW, 6 Maple Street, Winooski, VT, where all are welcome to share memories of Diane. A private burial will be held later in the spring.